Wellness Program – Non HRA & Michigan
Wellness Program – Non HRA & Michigan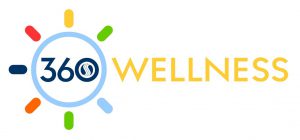 My Healthcare Plan

Wellness Opportunity

EMPLOYEE – BCBS (Michigan only)|
EMPLOYEE – Not enrolled in Smithers offered healthcare plan
EMPLOYEE – BCBS $1,000 plan

Every 25 Tokens = entry to quarterly drawing for prizes
SPOUSE
Non-Covered
Every 25 Tokens = entry to quarterly drawing for prizes
EMPLOYEE 
BCBS $3,000 OR $4,000 plan

Earn points = $$$ deposited into your HRA account (50 points to get your max)

Sign non-tobacco attestation OR participate in the tobacco cessation program = $$$ deposited into your HRA account

Every 25 Tokens = entry to quarterly drawings for prizes

SPOUSE COVERED
BCBS $3,000 OR $4,000 plan

Sign non-tobacco attestation OR participate in the tobacco cessation program = $$$ deposited into your spouse HRA account

Every 25 Tokens = entry to quarterly drawings for prizes
HOW TO ACTIVATE MY ACCOUNT
All employees and spouses have access to their own accounts.
Go to portal.peopleonehealth.com and click on "Don't have a company Email Address."
Enter the last 6 digits of your social security number and follow the onscreen prompts to set up your account.
Sign in to access your wellness program, monitor your fitness activity by syncing your device and search through health and wellness resources!
EARN RAFFLE ENTRIES
As a Smithers employee you have access to so many health and wellness resources in your PeopleOne Health portal. All employees, regardless of medical coverage may complete activities for Tokens. For every 25 Tokens you earn will equal one raffle entry for a quarterly drawing, and your spouse can participate too!
FOCUS ON ALL ASPECTS OF YOUR HEALTH
Make this program your own and choose options from the 4 areas of wellness listed below. Employees will also be able to engage in coaching sessions throughout the year to help support you in all 4 of these areas.
Emotional Well-being
Physical Well-being
Financial Well-being
Social Well-being

MEET YOUR COACH
Your Health Coach: Kerri Holdash
You can use your Health Coach for any questions you have about the portal (portal.peopleonehealth.com) and wellness program! You can also contact Kerri to sign up for coaching sessions and to be a resource for health-and-wellness related questions.
Call Kerri at (888) 330-6891 x 704 or message Kerri in the secure-messaging feature on the PeopleOne Health portal.
How can I protect myself from COVID-19?
The best way to prevent illness is to avoid being exposed to this virus. As with any potential illness, like the flu, it is important to follow good prevention practices, including:
Hand washing with soap and water for 20 seconds or use of alcohol-based hand sanitizer with at least 60% alcohol if soap and water are not available.
Do not touch your eyes, nose and mouth with unwashed hands.
Try to stay away from people who might be sick.
Do not share cups or eating utensils with people who are sick.
Clean and disinfect often touched surfaces.
Cover your nose and mouth with a tissue when you cough or sneeze, and then throw the tissue in the trash.
While a flu shot does not stop COVID-19, it's still good to protect yourself against the flu. Contact your primary care provider or search www.bcbsm.com to find a network provider and schedule your flu shot.
Stay informed on the latest advice:
For the most updated information about COVID-19, visit the CDC's COVID-19 page.
If you have plans for a trip, stay up-to-date on the CDC's travel advisories related to COVID-19.
View the Ease your Fears infographic here.